Make sure to read Jason's review of the Pathfinder Second Edition Core Rulebook, as well as his review of the Pathfinder Bestiary.
If you enjoyed this review make sure to check out our brand new Pathfinder Adventure: The Fall of Plaguestone Actual Play Podcast!
As Pathfinder Second Edition has picked up steam, we've covered the release of three hardcover books for the new system so far – the Core Rulebook, the Bestiary, and the Lost Omens World Guide. Now comes Paizo's newest, release, the Lost Omens Character Guide, which was released just a week-and-change ago. Second Edition's moved into the neighborhood and unpacked all the boxes; now it's time to throw a party and invite the weird neighbors down the street!
You can almost think of the World Guide and Character Guide a matched set – the World Guide exists mostly to flesh out the setting and give GMs ideas on how to flesh out their games, while the Character Guide delves deep into options for the players to incorporate into their creations. Not that there's NO crossover, but it's an interesting way to break the content up. In some ways, it's almost like the World Guide and Character Guide exist more as Book 3A and Book 3B.
When looking at character-building, I tend to mentally sort players into one of three broad buckets – you've got Min-Maxers, Roleplayers, and Dice-Rollers. The Min-Maxers are all about creating crazy powerful character concepts that have a trick for every fight and are singlehandedly pounding dragons into the ground. They're the ones who find every little edge in the system, and often (at least in First Edition) had dips into two or three different classes to get EXACTLY the character they want. Roleplayers, obviously, tend to focus on the "story" of their character – sometimes they'll also be fairly optimized, but other times they'll be off in the weeds and building weird, quirky characters that may be sub-optimal, but tell exactly the story they want to tell. And then there are the Dice-Rollers – people who approach it primarily from a standpoint of attacking the game goals; it's usually about having a fairly straightforward character that plays easily, does a few things well, has no glaring weaknesses.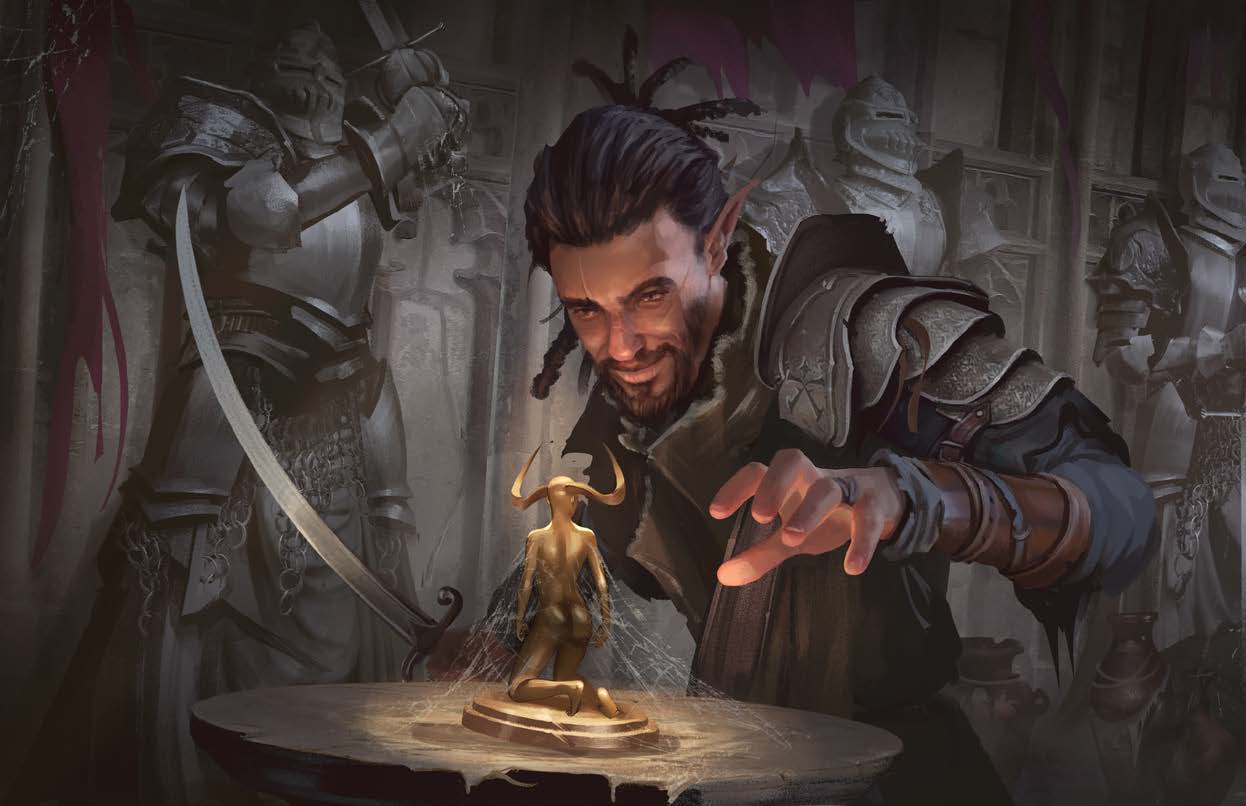 As an aside for those of you who listen to our Dead Suns podcast, Chris is definitely a Min-Maxer (he's been known to plan his character build out all the way from level 1 to 20 before the adventure begins), Bob is a Roleplayer (he'll often send Steve entire paragraphs of backstory and character motivations he doesn't even want the rest of the party to know), and John and I are Dice-Rollers – we're mostly there to get from point A to point Z without getting anyone killed or dying ourselves.
Using this as my lens, I feel like the Lost Omens Character Guide has a little something for everyone, but it's really going to be most useful for the roleplaying types who really want to immerse themselves in the world more deeply. Yes, Min-Maxers will be able to find some moderately more effective combinations of feats that will squeeze a bit more out of a character than the tools in the Core Rulebook. Yes, Dice-Rollers may want to try a few of the new ancestries or join one of the organizations to grab a fringe benefit or dabble in the shallow end of the roleplaying pool. But this book is showing its best side when it comes to building colorful characters that fit well into the Inner Sea campaign setting.
The book is unofficially divided, almost equally, into two main parts. The first half focuses on ancestries, both by providing three new (to Second Edition) ancestries, as well as by deepening the options for the existing Core Rulebook choices. The second expands on some of the organizations and societies that exist throughout the world, such as the Hellknights and the Pathfinder Society. Where the rubber meets the road, all of the core ancestries get one or more new heritages and several new ancestry feats, while the organizations tend to be a combination of feats, benefits every member of the organization gets, and magic items that are unique to the organization. The section on organizations also includes some more GM-friendly tools – a gallery of sample NPCs, as well as a template system that would allow GMs to add monster NPCs to these organizations. So if you want your story to have a socially well-adjusted ogre who's been recruited into the Pathfinder Society, there's a way to do that.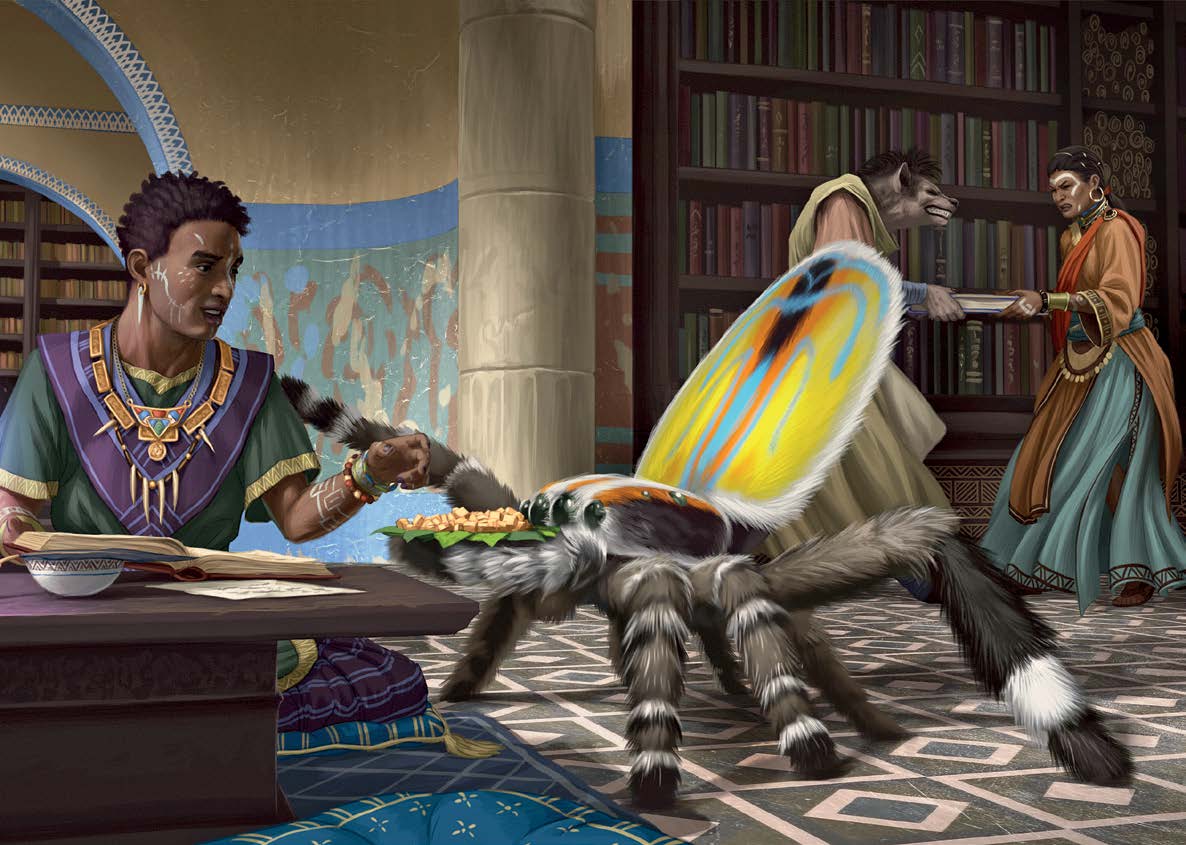 As a player, my immediate first question is always "what are the NEW ancestries?" I'm a sucker for the new toys; it is what it is. As mentioned, we've got three to choose from – hobgoblins, leshies, and lizardfolk. Veteran Pathfinder players will already be familiar with these, but for players arriving new to Pathfinder with Second Edition, allow me to introduce you. Hobgoblins are basically the goblins' big brother that will beat up your big brother. They've got a similar look and characteristics to goblins – but they're the size of normal humanoids. Leshies are plant-people that are created by druids. I'm sure it wasn't a Groot Thing when they were originally created, but now the comparisons are inevitable. (Also, as a little factoid, tucked away in one of Steve's interviews is the fact that leshies were the most requested new ancestry when Paizo was fishing for user feedback.) Lizardfolk are, well, walking talking lizards. No big mystery there. Lizardfolk are strength-based so they feel like they're geared toward fighter builds; hobgoblins are (surprisingly) INT-based, so they'd make pretty good arcane casters; with leshies, CON and WIS suggest they'd make excellent druids, though the nature theme could also create roleplay synergy with the ranger or even a primal-themed sorcerer.
Lizardfolk are a pretty fundamental race to have in a fantasy RPG, and leshies are interesting and cool, but personally, I could've done without hobgoblins. Just being honest. I already wasn't all that interested in goblins as a core ancestry, and now we have… what… the Goblin S Plus? I realize I might be in the minority here and I'm just having an "Old Man Yells At Cloud" moment, but I would've liked a different third ancestry.
Perhaps something DEX-based? Perhaps something that has feathers and squawks? OK… tengu. Should've been tengu. (Damnit, I was trying to be subtle here…)
The leshies actually come with a wonderful (in a science-nerd way) racial ability – leshies generally get nourishment through photosynthesis and therefore don't need conventional food. So if you're adventuring in the outdoors… you're good. However, if they spend more than a week in darkness (hint: exploring dungeons), they would actually start to starve. UNLESS… they can buy bottled liquid sunlight at 10 times the price of normal rations. Would that be… wait for it… SPARKLING WATER?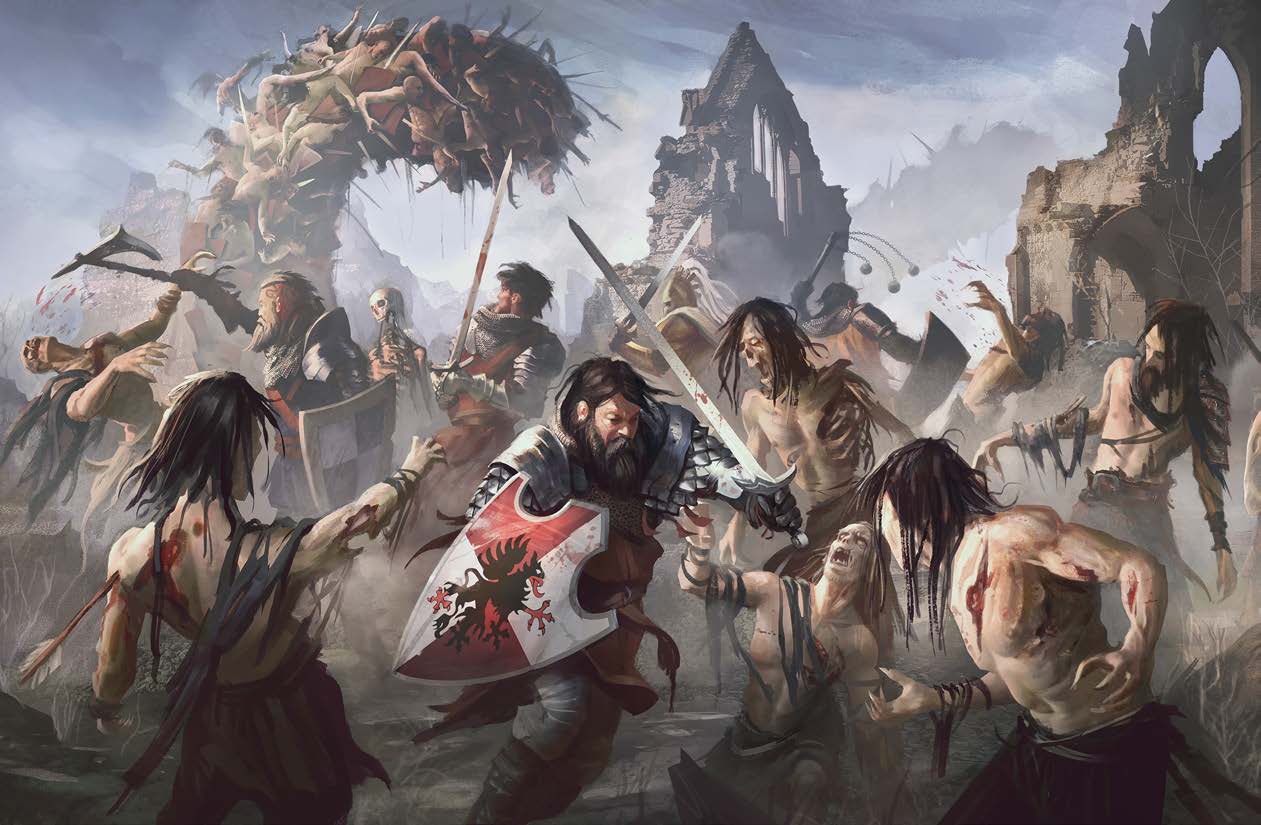 For the Core Rulebook ancestries, the gains tend to be a new heritage and about maybe a dozen ancestry feats scattered over the different tiers. I think what's interesting here is the choice they made with humans, where they added "ethnicity" feats and "nationality" feats. Ethnicity feats are more classic racial abilities – the Nidalese can gain low-light vision from living in gloomy undead lands; one of the subtypes of Tian Xia, the Tian-Dan, have JUUUUUST enough dragon blood that you can choose to have a pocket-sized breath weapon. "Nationality" feats come from living within a particular area, but you don't have to be of the home-town ethnicity. An example of this is the Taldan ability "Keep Up Appearances": since Taldans pride themselves on their bravery, when you're affected by an emotional effect like fear, you can take a roll to try and trick the caster into thinking you weren't affected. I think the thing I like about this system is it can cut both ways – you can either lean into your home region or you can use these same feats to make yourself different from the rest of the locals. It feels like it will open up roleplaying possibilities.
Next up, we have the organizations. At first glance, it's a little confusing to the novice player where the distinctions of class leave off and organization begin, but think of a modern military. You have a package of skills everyone learns (basic training) but there are still specialties within that structure. So putting the Pathfinder class model in modern terms, a sniper might represent a rogue or ranger and a medic might represent a cleric, but they still have SOME of the same skills. (Heck, the Marines have the Marine Corps Band, so… BARDS!) Those "SOME of the same skills" are what the organizations represent.
The Lost Omens Character Guide formally presents five organizations, though scattered through the pages are references to other organizations that might appear in future volumes.
The Firebrands are "go big or go home" adventurers – they dress flamboyantly; they strive to do epic deeds; if they're gonna die, they intend to leave a good-looking corpse. If you dare a Firebrand to punch a dragon in the face, they just might try it. If you're listening to our Plaguestone podcast, Brixley seems like a Firebrand in the making; he's already got the foppish fashion sense!
The Hellknights are all about law-and-order. And pointy bits on their armor. In some towns, they even serve as local law enforcement. That sounds good until you realize they're indifferent on the good-evil spectrum.
The Knights of Lastwall are a band of warriors who are known for fighting against the undead, so a lot of their perks are dedicated toward that cause.
The Magaambya Academy is a school of magic that seeks get in touch with the roots of both arcane and primal magic. They've got STEM AND liberal arts programs!
The Pathfinder Society are also cut from that "gentlemen adventurer" cloth that the Firebrands are, but unlike the Firebrands, they're more about either uncovering knowledge or putting that knowledge to use to solve problems in the world. Almost more of an Indiana Jones vibe. (And nothing about a dress code.)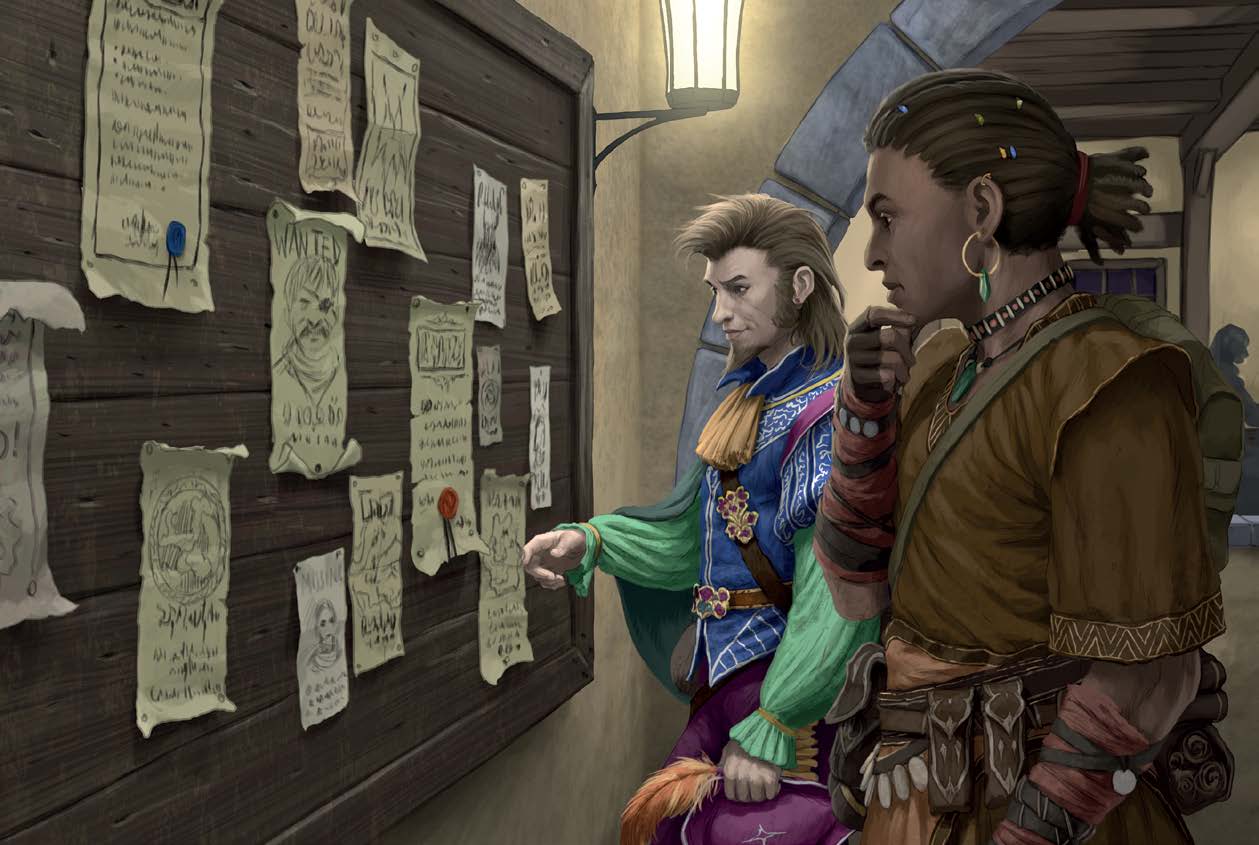 The one thing that stands out at first glance is they've made membership in organizations much more flexible and story-driven than it was in First Edition. Organizations tended to be very stat-driven in First Edition: to create a hypothetical society around the Marvel character Daredevil (the Acolytes of Murdoch), you'd have to have a level in Monk or Rogue, Stealth +8, Perception +10, and take the Blind-Fight feat before you could even consider joining. So joining many of these organizations, it was a long drawn-out process spanning multiple levels to even get your character ready, a process that almost overshadowed whatever your other campaign goals might be. Furthermore, by the time you got all the stats up to the necessary level, belonging to the organization was something of an anti-climax because it took so many levels to get there.
If these organizations are a representative sample, organization membership is going to be simpler and more story-driven. Other than a general alignment requirement, most of these (except the Firebrands, which are open to all) tend to have fairly flexible "earn the trust of someone who's already in the organization" entry requirements that a GM could easily fold into an existing adventure – you run the campaign you were already going to run and impress, say, a Knight of Lastwall in the process. Heck, if you really felt strongly about it and your GM agreed, you could assume the requirements as part of your pre-Level-1 origin story and just start as a member of the organization, though that would spoil the fun of playing through a good origin story. (And in the case of the Hellknights, trial by combat against a devil.)
In addition to a few extra feat selections, some of the organizations have access to interesting magical items that might be fun to play around with. And sometimes non-magical – Hellknight plate is functionally the same as normal plate, but it just looks cool and has lore to it (for example, Hellknights take it VERY seriously when non-members wear their plate). But on the magic item front, there are some neat items. The Magaambya have something called the Scrollstaff, a staff that can basically be inscribed with a spell exactly like a scroll – so it can be used as a normal weapon but can also be used to cast the spell. The Knights of Lastwall offer us the Serrating Rune which creates vibrating shards of metal on the edge of a bladed weapon: yes, it basically turns a bladed weapon into the magical equivalent of a chainsaw. I think my favorite is the Firebrands' Insistent Door Knocker. This has two main functions. If you put it on an existing locked door, it will give you suggestions on how to pick the lock and give you a bonus on your check to pick the lock. Even cooler, if you put it on a section of wall, it actually attempts to create a door that works as long as the wall isn't too thick, or as long as the construction materials don't include metal.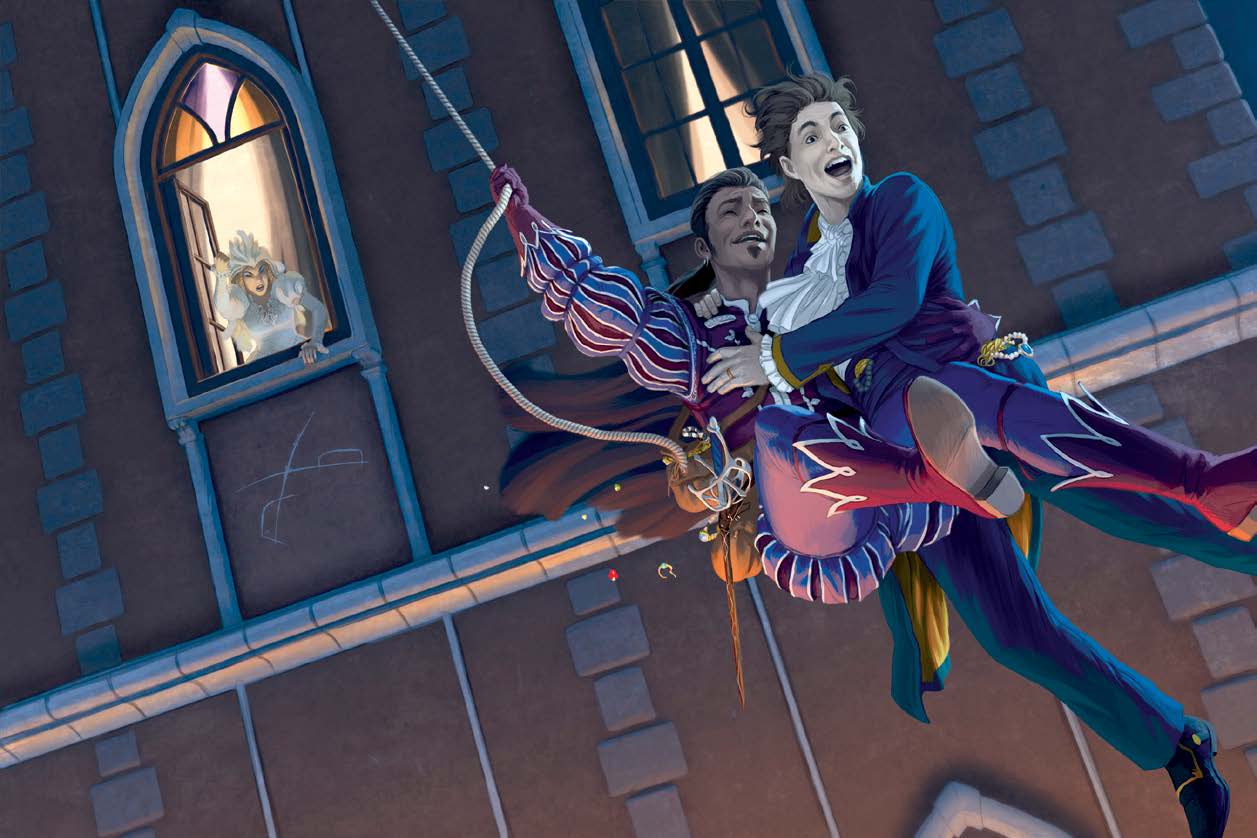 The remaining sections are more for the benefit of the GM. There are a few pages of organization-associated NPC characters, which… I guess they'd be handy if you need to whip up an encounter involving members of that organization. Slightly more interesting, the book also offers templates you can use to add organization affiliation to monsters and other NPCs. Just in case your GM wants the Hellknights to go on a recruiting drive amongst the local kobolds or something. I should mention these templates are for not just the five organizations detailed earlier in the book, but 13 organizations in total that have been mentioned at some point in this book OR the World Guide. Those kobolds can also be Red Mantis Assassins, Aldori Swordlords, or even members of the Whispering Way.
As with all these books, the production values are top-notch. Information is laid out in a way that's logical and easy to understand and artwork is fantastic. If I have a minor complaint, it would be that the brown color they use for the sidebar text can sometimes be a little hard to read in lower light, which one sometimes encounters in gaming rooms where the GM is trying to set a particular mood. But then again, I also have Old Man Eyes and started having to wear reading glasses about a year ago, so Your Mileage May Vary on that one.
So that's the skinny on the Lost Worlds Character Guide. Definitely another worthwhile addition to the Second Edition foundation, but one that's probably a little more tailored to the roleplayers. (Or the surprisingly large number of leshy fans out there, apparently.) It's not that there's not something for everyone – there is. There's just MORE for the people who really sink their teeth into the lore of the world since the options presented here are tailor-made to deepen a character's connection to that lore. If that sounds like it's up to your gaming group's alley, get online or to your local gaming store and we'll see all you lizardfolk Hellknights out there in the world soon.