Make sure to read Jason's review of the Pathfinder Second Edition Core Rulebook, as well as his review of the Pathfinder Lost Omens: World Guide, Character Guide, Gods & Magic, and Gamemastery Guide.
If you enjoyed this review make sure to check out our Pathfinder Adventure Path: Three Ring Adventure and our Tales from the Black Lodge Podcast.
Think about the average college career for a second. Freshman year, you pretty much have to take what your school tells you to take – you have so many required classes, your first year or two is about banging out those pre-reqs so you stay on track to graduate in four years. But eventually, things loosen up, and by the time you're in your senior year, it's all electives and you've arranged your schedule to sleeping in until 10 am and having Fridays off.
I mean… so I've heard.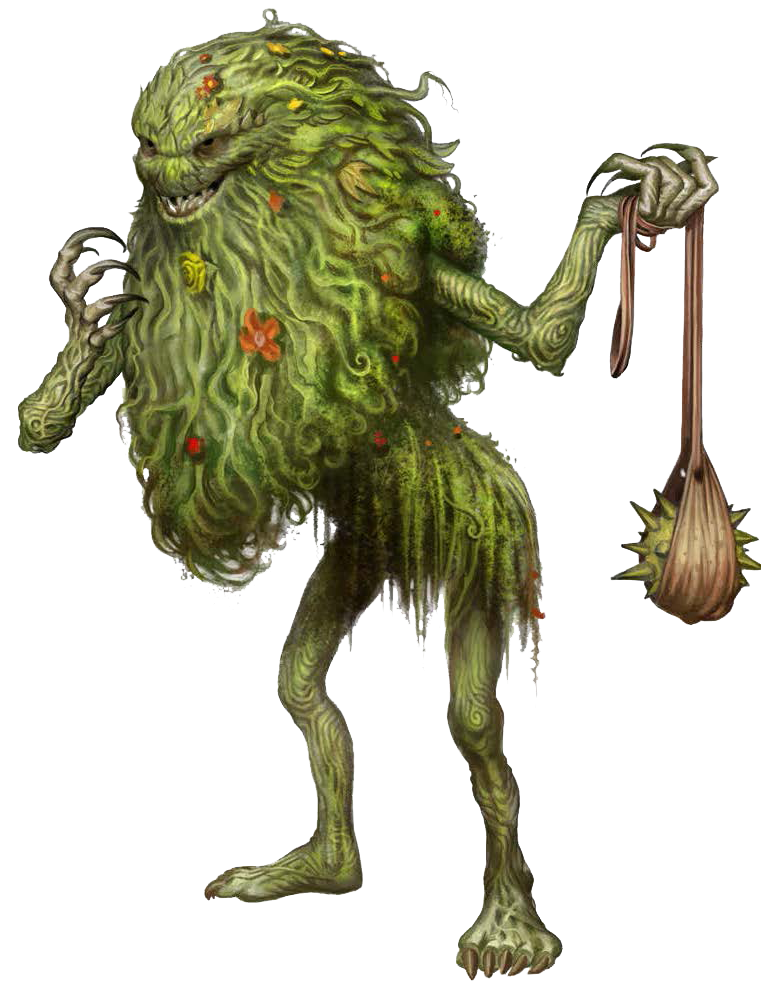 I tend to look at the Second Edition Bestiary books in the same light. Bestiary 1 was all about getting Second Edition off the ground properly, so a large chunk of it was nailing the basics, and including the monsters everyone would expect to be in the system on launch day. If you're running your first campaign in a new system and didn't have access to staples like goblins and orcs and dragons… the game designers did something horribly wrong (of which, of course, they didn't with Bestiary 1).
With Bestiary 2, Paizo's newest supplement for Second Edition, our analogy/college student has made it to the second semester of sophomore year. There are still a lot of what one could consider the "classics" of the genre, but we're starting to see a little freedom crop in around the edges. But you're still going to see a number of familiar faces, if for no other reason than Paizo already has six First Edition Bestiary books to choose from. Also, if they'd put EVERY staple creature in the first Bestiary, it would've been as thick as Webster's Dictionary.
(Dictionary? A book people used to look up words they didn't recognize before they could Google them? No? OK… moving on.)
The format will be fairly similar to anyone who bought the first Bestiary book. There seem to be two main types of entries. The majority of the entries are the fairly straightforward standalone monster: one page long, statblock, picture. Wham, bam, thank you, ma'am. I think I saw one or two standalone monsters that were complex enough to merit a second page, but the vast majority are one-pagers.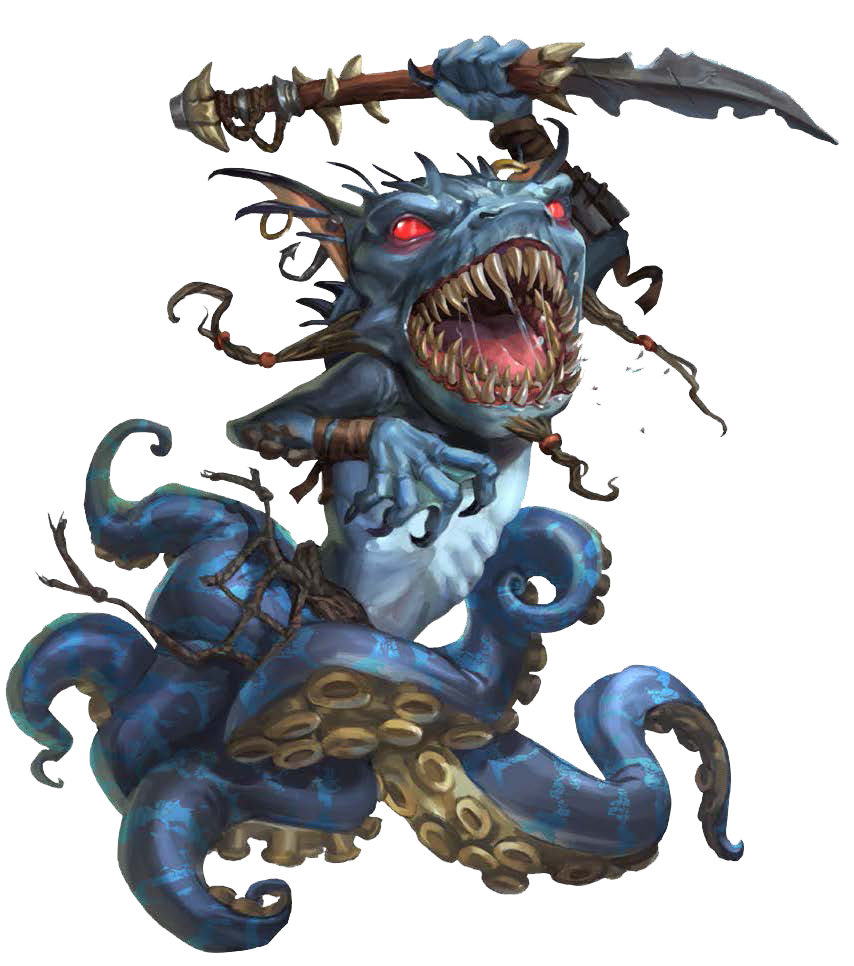 The multi-page monsters break the mold a bit to allow for additional details and more complex systems. As an example of a multi-pager (four pages in this case), let's look at the Ravener. It's oversimplifying it to say "what if a dragon decided it wanted to be a lich?", but it's not that far off the mark either. It's basically a dragon that undergoes a ritual to become undead rather than embracing its death, and it's as nasty as it sounds. Among other things, when it kills someone, it has a chance to eat their soul to heal itself; if it succeeds, that person can't be reanimated by anything less than a Wish or Miracle spell while the ravener remains "alive". The Ravener also comes with a statblock for a sample version, a process for creating your own from an existing dragon, as well as the details for the ritual it takes to create one. Oh, and if a Ravener doesn't consume enough souls, it "starves" and becomes a Ravener Husk – more of a mindless feral version of its former self — and there's a statblock for that creature too. Needless to say, they couldn't fit all of that on a single page.
Then there are the "families" of monsters with subtypes, where they'll have a brief introduction to the overarching concept, and then roll out the statblocks for the different subtypes over the next few pages. For an example of the latter, think "oozes" – they introduce you to the general concept of the ooze, list some general properties common to all oozes, and then introduce the individual oozes and their statblocks. In a group entry, each individual entry may not get its own page and artwork, but the family as a whole is well-covered.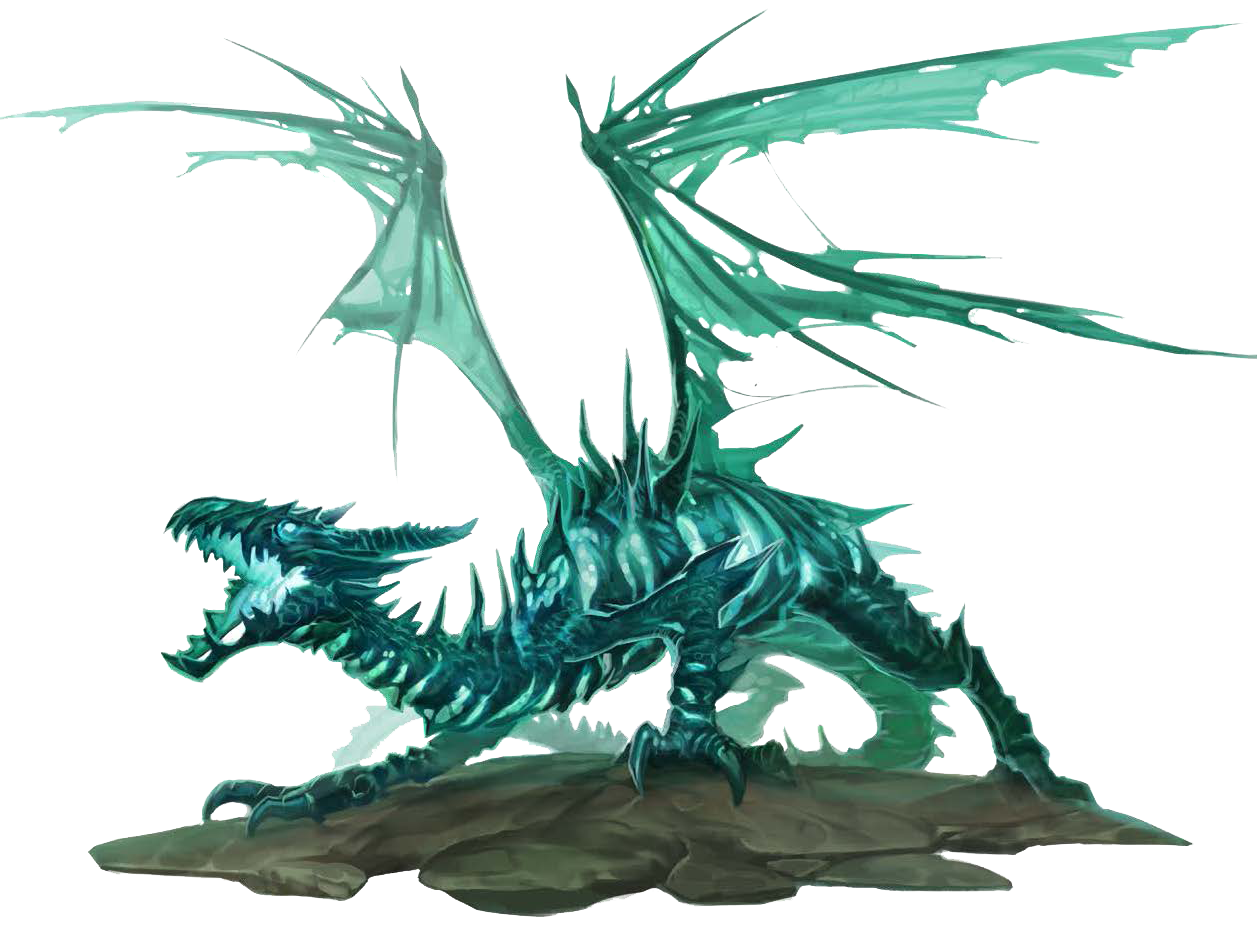 The "family" concept is a bit of a delicate balance. If you make the creatures in a family too similar, it starts to feel like Creature 2 is just Creature 1 wearing those glasses with the fake Groucho Marx mustache. In the other direction, it runs the risk of becoming weird for the sake of weirdness. You know… were-penguins. I do think Paizo did a good job staying in the middle of the lane here. Take elementals this time around, they gave us elemental-themed creatures like a stone turtle or a fox with a flaming tail. So it's not just a BIGGER walking blob of flame, it actually expands the line in a way that makes sense and adds flavor. For a different example: the Psychopomps, the entities that guard the Boneyard in the afterlife, are an eclectic mix of creatures ranging from a skeletal grief counselor who attempts to calm people who can't accept their deaths to a platypus-looking "guard dog" to… basically a dragon… but the accompanying lore ties it all together. I'll admit some of the giants start to feel a little "same-y" but for the most part, Paizo hit the mark here.
And in all cases, the tactical information is supplemented by flavor text presented in the sidebars – this flavor text can run the gamut from tactical advice on how a GM should run an encounter with the creature, to more general "world-building" flavor and lore.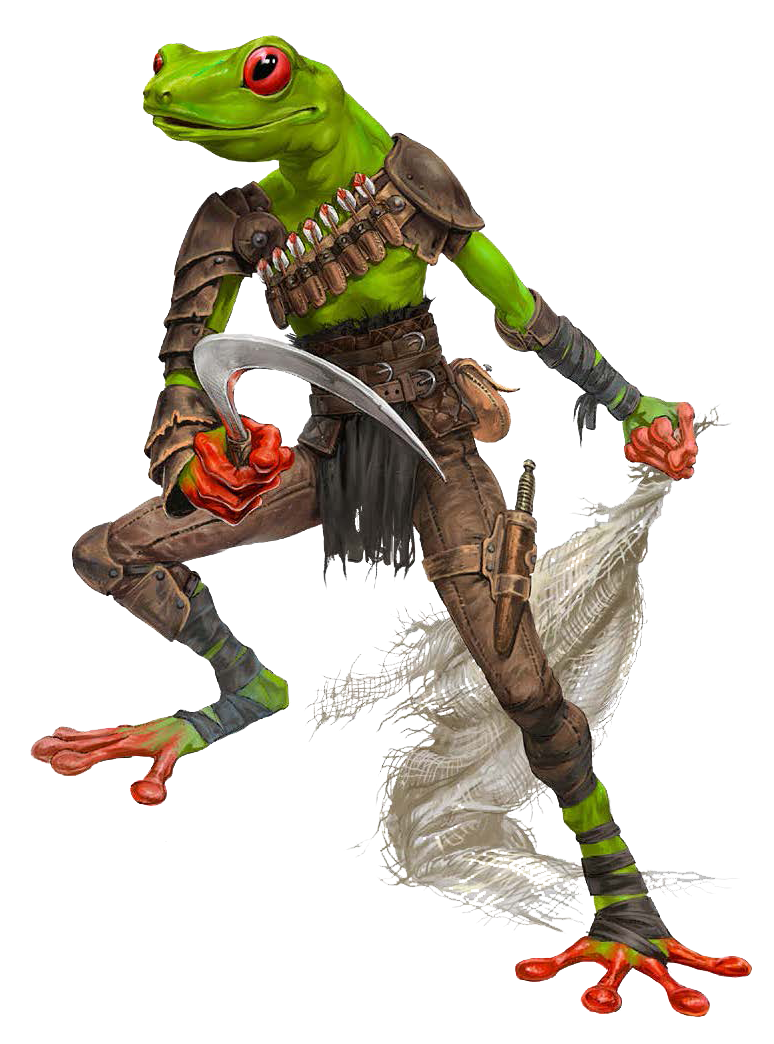 Confession time. One of the first things I do when I get a book like this is to go looking for the most powerful creatures. I'm a sucker for that wow factor. Thanks to the index in the back (creatures arranged by level), the nastiest creatures check in at Level 23 – the Solar and the Jabberwock. Now… the Solar is actually a good guy (a member of the Angel family), but with a +44 holy greatsword and a list of INNATE spells that would put most Level 20 casters to shame, you probably don't want to get on his bad side. The Jabberwock, on the other hand, is both a nasty dragon and an impressive literary nod, since it folds the Lewis Carroll poem "Jabberwocky" into the statblock at several points. Including, true to the Carroll poem, a special relationship with vorpal blades. Your party will probably hate fighting it… unless your party is comprised entirely of English majors, in which case… well, they'll probably still die, but they'll feel like they learned something in the process.
Another thing I tend to look for is over-arching themes. One of the Starfinder Alien Archives, for instance, was REALLY heavy on undead; another seemed to want to encourage outdoor adventuring by including a lot of sci-fi versions of wild animals. I'll grant it could be just me looking for patterns that aren't really there, but if there are two that stand out, it's probably extra-planars (angels, devils, demons… even elementals kinda qualify) and monstrous and/or enlarged versions of wild animals (typically big things like bears and elephants, but also upsized versions of flies and ants). In the latter category, I'd like to point out that even though a normal hippopotamus could easily kill a human, Paizo felt we needed a "behemoth hippo" that can capsize boats, just to inflict more pain.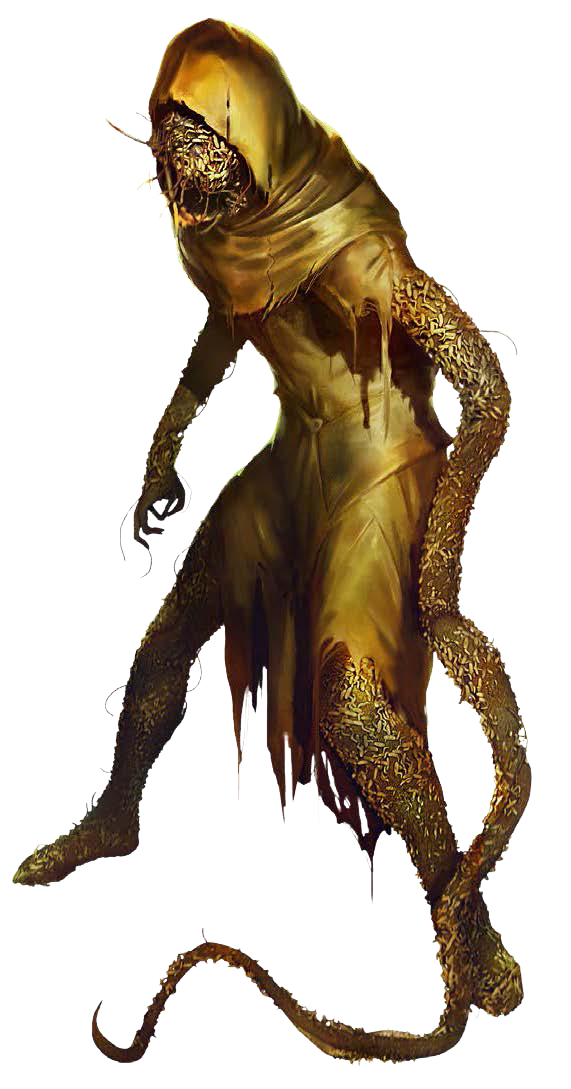 If you're looking for RPG classics that didn't make the cut the first time, we've got plenty of choices there as well. Everyone's favorite stone-fed beef, the gorgon, is here. Remember the intellect devourer, the brain that walks around on stumpy little legs? He's in here too, ready to hijack the nearest recently-deceased body. The froghemeth also puts in an appearance, because a giant frog wasn't really complete until someone also gave it freaky tentacles. If you want to get crazy and take your campaign underwater, tritons and hippocampi are here for you.
Maybe it's because I come at this mostly from a player perspective and I'm always looking for what might become a player or NPC race down the road, but if there's one thing the book feels a little light on, it's humanoids. I didn't break the book down by page count in an Excel spreadsheet or anything, so don't come at me with a bunch of numbers, but it felt like there weren't that many compared to other things. That's not to say none: just at first glance, I saw grippli (frog people), geniekin (elemental-themed planar types), and serpentfolk, and I imagine there were others. But seemed like there was more of… other stuff.
I don't want to totally Farley this review ("remember Creature X?… that was cool"), but I did want to mention a few that jumped out at me for whatever reason. The Spiral Centurion looks like something out of the Final Fantasy series (or for a deeper cut, Lost Odyssey) – construct soldiers with circular sawblade torsos. The velstrac are a collection of fiends that are all about the infliction of pain, so lots of blades, spikes, chains… very Clive Barker. The glass golem initially struck me as silly – who makes a golem out of one of the most brittle materials available? – but they have some neat powers related to re-focusing light that make them interesting. And you gotta love that Paizo put a stake in the sand by offering their interpretation of the real-world boogeyman, the Chupacabra.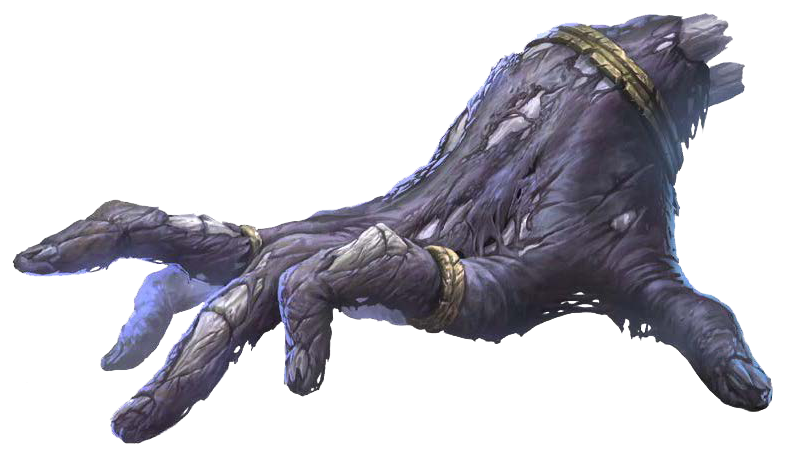 What else is there to report? The artwork, as always, is top-notch. Focused on delivering the basic look of the creatures, so no big sweeping two-page panoramas, but works on a functional level. "You want to know what that creature looks like? Here you go!" Then again, if you're old enough to have grown up in the Gygax days of this hobby, you remember when the first Monster Manual was basically slapping a cover on a bunch of monsters compiled from newsletters, which meant the art was hand-drawn sketches. The appendices are slim but functional – quick-references of creature abilities and traits, a few ritual spells related to creatures, a quick table of creatures by type, and then a full index of creatures, sorted by level.
Is it a worthy addition to your gaming table? I think so. Pass-fail, who's gonna say "no" to 300-ish more monsters, but more than that: it does a nice job filling in some gaps in the roster, it brings in a few more classics from RPG days of yore, and it avoids the trap of weirdness for weirdness' sake.  Bestiary 1 is a little more essential if you're looking for the "classics" of the genre, but this one isn't too far off the mark and has enough stuff to keep your gaming table entertained. Definitely consider giving it a look.