Make sure to read Jason's review of the Pathfinder Second Edition Core Rulebook, as well as his review of the Pathfinder Lost Omens: World Guide, Character Guide, Gods & Magic, Gamemastery Guide, and Bestiary 2.
If you enjoyed this review make sure to check out our Pathfinder Adventure Path: Three Ring Adventure and our Tales from the Black Lodge Podcast.
Paizo's new hardcover, Lost Omens Legends, hits the streets in time for GenCon, and I have to admit it presents a bit of a challenge for me as a reviewer.
Let's start with the basics of what it is: Lost Omens Legends is an introductory guide to many of the major NPC luminaries of the Golarion setting – political leaders, world heroes, wise scholars, and powerful mages, and so on. If Lost Omens Gods & Magic introduced us to the gods themselves, this book introduces us to the movers and shakers of the material world. Furthermore, there are several overarching stories going on in the current world of Golarion's Inner Sea, and many of the characters in this book are the central figures of those over-arching stories. The aftermath of the wizard war between Geb and Nex. The ongoing undead threat posed by the Whispering Tyrant, Tar-Baphon. The general society-wide battle over the future of slavery in the Inner Sea region. Lost Omens Legends offers up deeper portraits of the people at the heart of these stories.
So here's the dilemma…
With any book, there's always going to be a trade-off between lore and mechanics. Imagine a 1-to-10 scale: a 1 would be all lore and no rules content ("we converted the entire Beatles' catalog to Elvish so you can use them as bard songs!") while a 10 would be all rules content and no lore – basically a professionally bound set of Excel spreadsheets.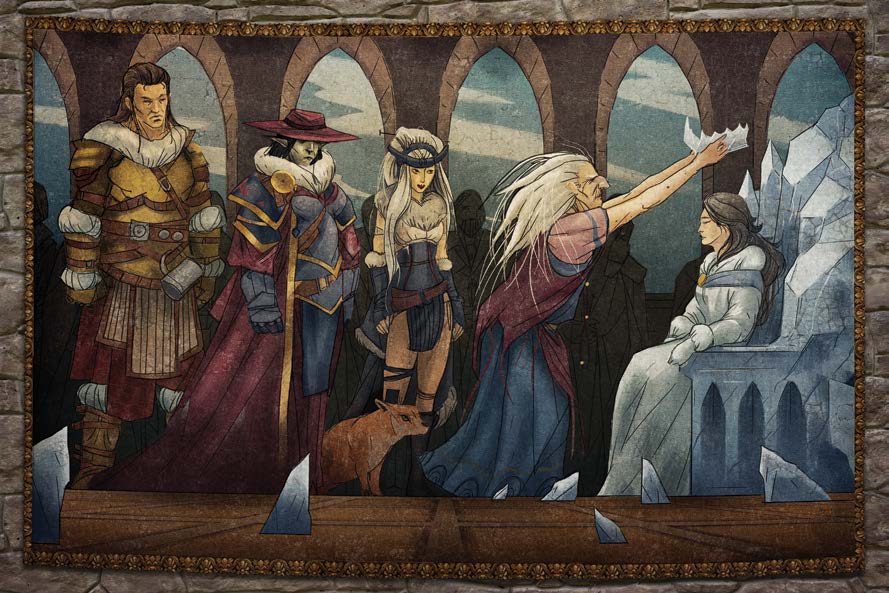 Generally, my sweet spot tends to be in the 6-7 range. Don't get me wrong… I like adventuring in a world that feels authentic and lived-in and appreciate the creativity Paizo puts into the campaign setting. But at the end of the day, I like it when my rulebooks have… well… rules. When I look to add stuff to my collection; I want to know what tangible impacts it's going to add to the game – new monsters to fight, new abilities for my characters to try, cool treasure to find, and so on.
Lost Omens Legends? We're talking maybe a 2-and-a-half. Yes, they throw in a feat here and a magic item there associated with the various luminaries detailed in the book, but the vast majority of it is roleplay flavor.
Not that that's a bad thing per se. For GMs, it's probably a great tool. If you create your own content, there's a lot of fertile material for generating stories here; even if you're "just" running existing Paizo adventure paths, a GM can roleplay situations better if they know who the players are and how all the parts fit together at the macro level. And, OK, there's a subset of players who get into the lore far more than I do and will really enjoy this content for what it is. In short, it probably belongs on someone's shelf. But if I'm being totally honest, it's not something I would feel a strong need to own.
Let's dig into the content a little deeper by using an example: the abolition movement. Slavery was outlawed in the city of Absalom by the acting primarch, Wynsal Starborn. Starborn is acting primarch, but actually wants his bro Ulthun II (previously the Watcher-Lord of Lastwall until it was overrun by the Whispering Tyrant) to take the job, while Ulthun thinks Wynsal should just take the job permanently. The pro-slavery forces are primarily represented by Abrogail Thrune II, ruler of Cheliax, and she's got the Hellknights in her corner enforcing order. The leader of the most distinguished order of the Hellknights is Toulon Vidoc, who is mostly an ally, but sometimes he and Thrune butt heads because he believes in punishing ALL crime, including some of Thrune's corrupt underlings. There's also an underground abolition group, the Bellflower Network, run by halfling siblings Magdalene and Martum Fallows; and there's even a masked pro-abolition vigilante called the Sapphire Butterfly, a former actress who now attempts to assist the Bellflower Network and overthrow Thrune. One of her gambits is to leave evidence against Thrune for Vidoc to find, so… we've even got the beginnings of a "Commissioner Gordon and Batman" frenemies thing going here. Lost Omens Legends gives us character sketches of all these dramatis personae – who they are, what they believe, who their allies and enemies are, and so on.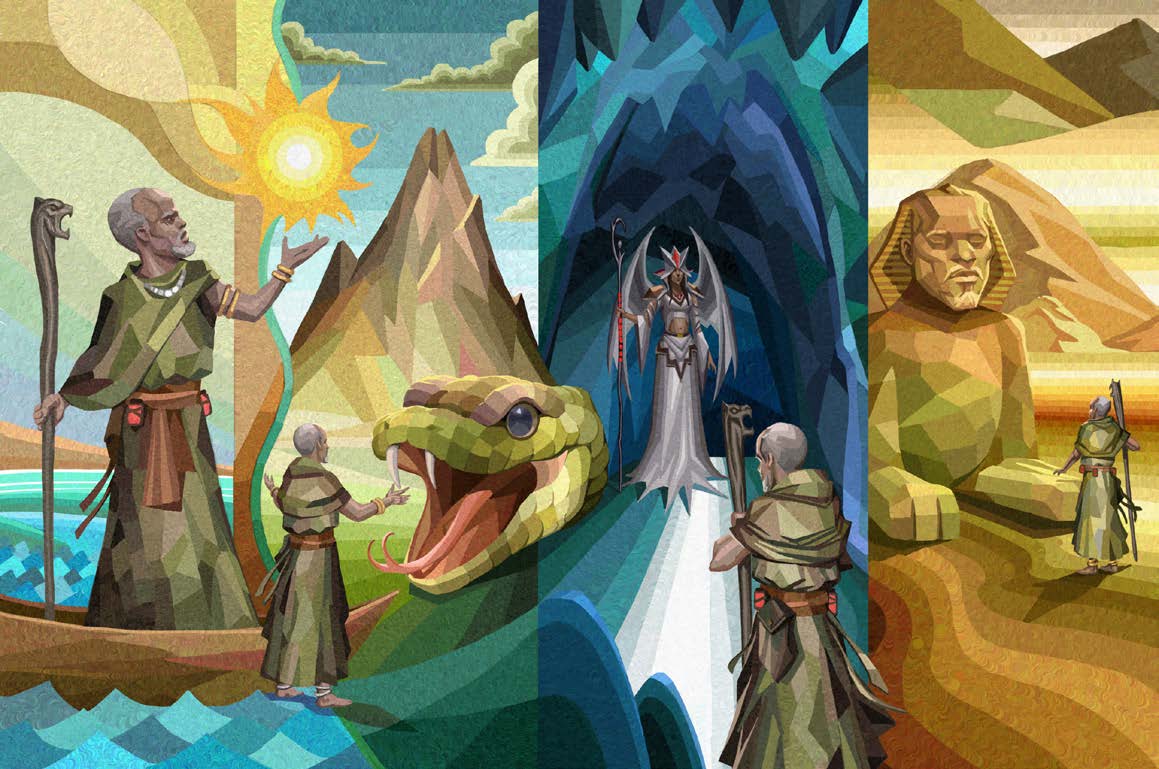 It's not ALL Game of Thrones levels of palace intrigue, though. You also have a case like master alchemist Artokus Kirran. Kirran is the inventor of something called the Sun Orchid Elixir, which is basically a potion of immortality. In his story, we learn that he basically produces only six vials of it every year, that each vial sells for 60-80 THOUSAND gold pieces, and that the sun orchids that fuel the thing are fairly rare. He's not explicitly tied to any particular nation or story, but on the other hand, who wouldn't want an immortality potion? (Possibly even including really rich high-level players?) So on some level, he can be relevant to any story.
You can see how these pieces can be wielded in the hands of a GM who knows what they're doing. If your characters are low level, these are probably just abstract names you hear talked about at the local tavern, but as the characters become more formidable, they might actually interact directly with some of these folks. Maybe the Sapphire Butterfly enlists the players to go on a mission to dig up some evidence against Thrune. Maybe there's rumors of a new source of sun orchids and the players have to go investigate whether it's true or not – if not directly for Kirran, maybe for a competitor who's trying to develop their own version of the Sun Orchid Elixir or to corner the sun orchid market and force Kirran to give them a vial. There's a lot of raw material that can be turned into viable stories by the enterprising GM.
Some of my favorite parts aren't the people themselves but the little nuggets of "flavor" within a character description. In one of the sidebars for Abrogail Thrune, it mentions that she has a pit fiend named Gorthoklek as an advisor. OK, that's kinda cool, but where it gets amusing is the rumors that it's the pit fiend that has to talk Thrune out of HER more extreme impulses. Similarly, there's Jakalyn, the Blood Mistress of the Red Mantis Assassins. An anonymous messenger turned up requesting a contract on Tar-Baphon himself – you know: a lich and the next closest thing to a god. She imprisoned the messenger and eventually found out the request came from Razmir, so she's currently deciding between killing Razmir in retaliation, or maybe going through with the contract and killing Tar-Baphon anyway. Gotta respect that level of professionalism.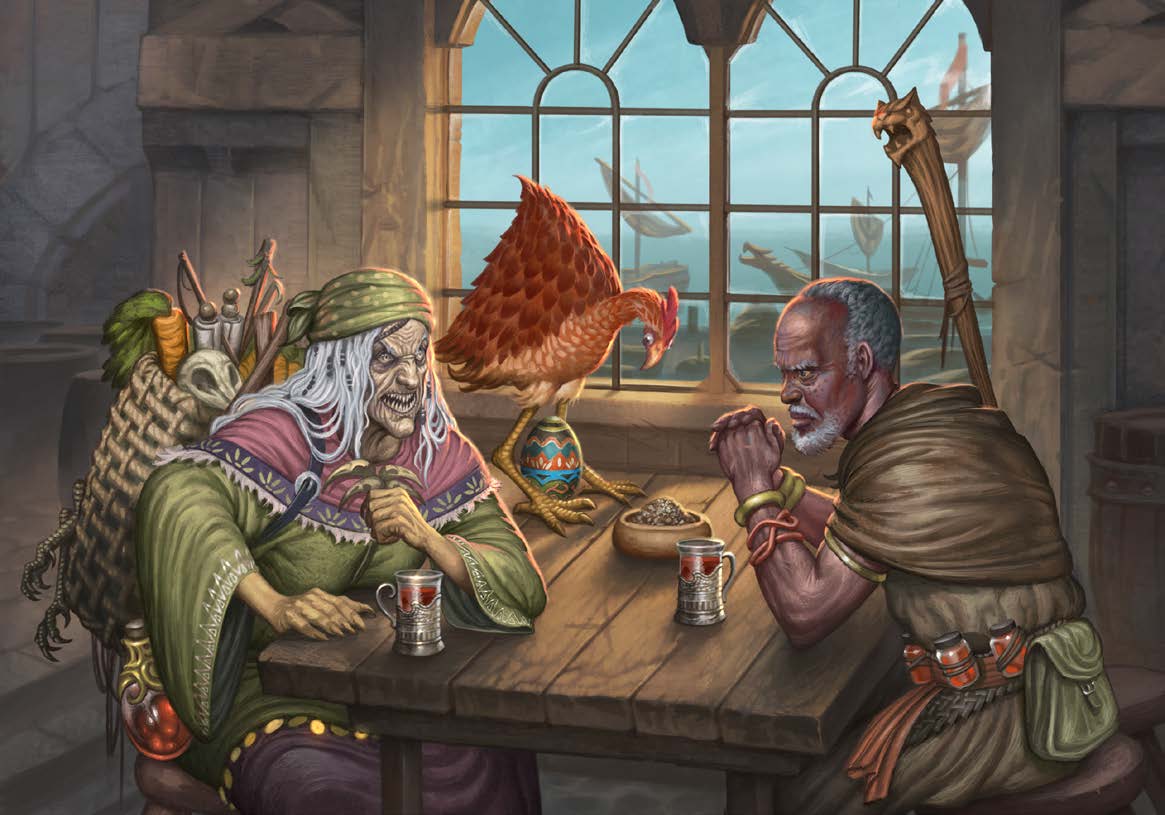 What sort of hard content is available, you might ask?
First, I will warn you: no stat blocks. It's pretty clear Paizo doesn't intend for you to actually fight any of these people. Though, if your party goes full murder-hobo, most of them do come with a class designation, so a forward-thinking GM could probably just assume them to be Level 20 and whip up a character sheet of the appropriate flavor. But if you're playing official Paizo content, it might be awkward to get a mission from someone you killed six months ago. So maybe just don't do that, mkaaaaaay?
Abrograil Thrune II has the ability to grant demonic "Thrune contracts"; basically, she's a mortal who's entrusted to make contracts on Asmodeus' behalf. They function as an innate magic item with both a passive and an activated effect. BUT, there's a few drawbacks. First, Thrune has the ability to override the contract (usually once per day): for example, the Infernal Healing contract triples the healing you normally get from resting, but Thrune can override and prevent any healing from rests for one day. The other is that if you die while under the effects of a Thrune contract, your soul goes to Hell. ALWAYS READ THE TERMS AND CONDITIONS.
There's an alchemist, Kassi Aziril, who's a "scientific healer", who has lots of interesting healing gear and feats associated with her. From her, you can get access to vaccines (immunity to a disease from a specific source/creature, +2 to saves against the same disease from different source/creature) and addiction suppressants. You can also get a feat that lets you use Medicine instead of Crafting to craft medical gear and an expansion of Battle Medicine which removes status effects as well as healing damage. The barbarians of Numeria, as represented by Kevoth-Kul, have access to a crafting material called sovereign steel (an alloy of cold iron and skymetal) that has magical resistance properties. There's also a spy named Avarneus, who has a bunch of medieval non-magical Q-Branch gear: invisible ink, a recording device that etches sound into wax cylinders and can be hidden in a book, a bracelet that can either shoot a single dart or can be expanded into a hand crossbow, and my favorite – a pair of goggles that can pick up the fumes of a particular brand of incense (which you would presumably mark a person you wanted to track with). So it's not that there's nothing there: it's just scattered around and there's not as much of it as some of us would like.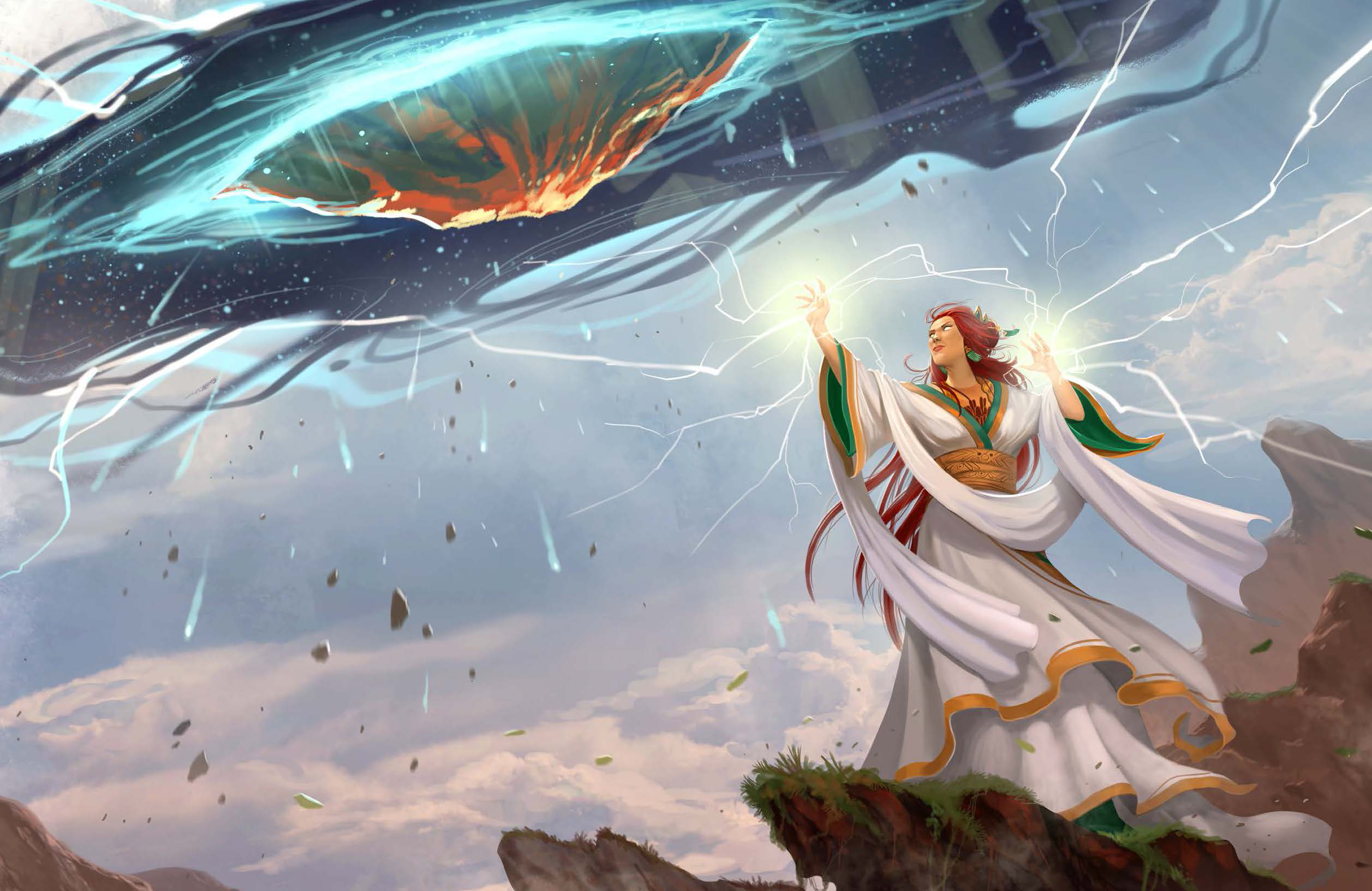 In general terms, the book is organized alphabetically, though some entries end up being a two or three-for-one: sometimes there's a secondary character who's so closely aligned with the primary character that they get included in the entry. The halfling siblings who run the Bellflower Network are an obvious example of this; another would be the aforementioned barbarian Kevoth-Kul, and his sometimes-girlfriend/second-in-command Kul-Inkit. However, there are tools to help navigate. First, each person's write-up has a little block at the end where they mention what other people you might want to read up on. Furthermore, the end of the book has a very useful mini-index where the relationships of the major storylines are represented visually as flowcharts: Person A is battling Person B; C and D are helping A; E is thinking about joining B; F is waiting to see who wins so they can sweep in and approach the winner with an offer, etc. So if you're a GM working with a particular story, you can see at a glance which NPCs would make sense to include in your shenanigans and which would be coming out of left field if they made an appearance.
So that's Lost Omens Legends in a nutshell. It's certainly not a bad book, I just think its appeal is a little more selective than most Paizo official releases. GMs who roll their own content and people who really get deep into the lore of the Pathfinder world will find this book a welcome addition to their collection; others (like myself) are going to find it a little light on practical application.