Make sure to also listen to our one-hour discussion of the Pathfinder Second Edition Rulebook on the Roll For Combat podcast! Also, make sure to read Jason's review of the Pathfinder Second Edition Core Rulebook.
If you enjoyed this review make sure to check out our brand new Pathfinder Adventure: The Fall of Plaguestone Actual Play Podcast!
Dragons and demons and orcs… oh my! It's the Pathfinder Second Edition Bestiary! We here at Roll For Combat got our hands on an advance copy and we're here to give you some first impressions now that we've had a chance to take a look.
It's funny because part of me is writing this review under protest. There's the book I knew Paizo would make, and frankly, the book they HAD to make. But there's also the book I secretly hoped it would be, even though it was unrealistic.
Let me spend a few lines howling at the moon lamenting The Path Not Taken. As I was waiting to get my hands on this, I've been thinking back to last year's Starfinder Alien Archive, and I have to admit that book was one of the most refreshing RPG supplements I've seen in recent memory. I thought it was a beautiful balance of still being a bestiary book while still throwing in interesting nuggets of other stuff. Oh look, here's stat-blocks for making this creature into a player character! Here's an inset that gives you a set of goggles you can make from the eyes of this creature! Here's a couple of paragraphs of world-building talking about the planet where they hunt this creature for sport! It stuck to its core mission and never forgot it had to deliver a package of creatures, but it also ended up being a lot of other things in an entertaining way. I love that book.
Truth be told, part of me was hoping the Pathfinder 2 Bestiary would be a swords-and-sorcery version of that book. But… snapping back to reality, I knew it wasn't going to be, and I know there are valid reasons it had to be that way. I won't say there's NONE of that content (for instance, I did see a poison associated with an underworld race called the Caligni), but it's pretty rare.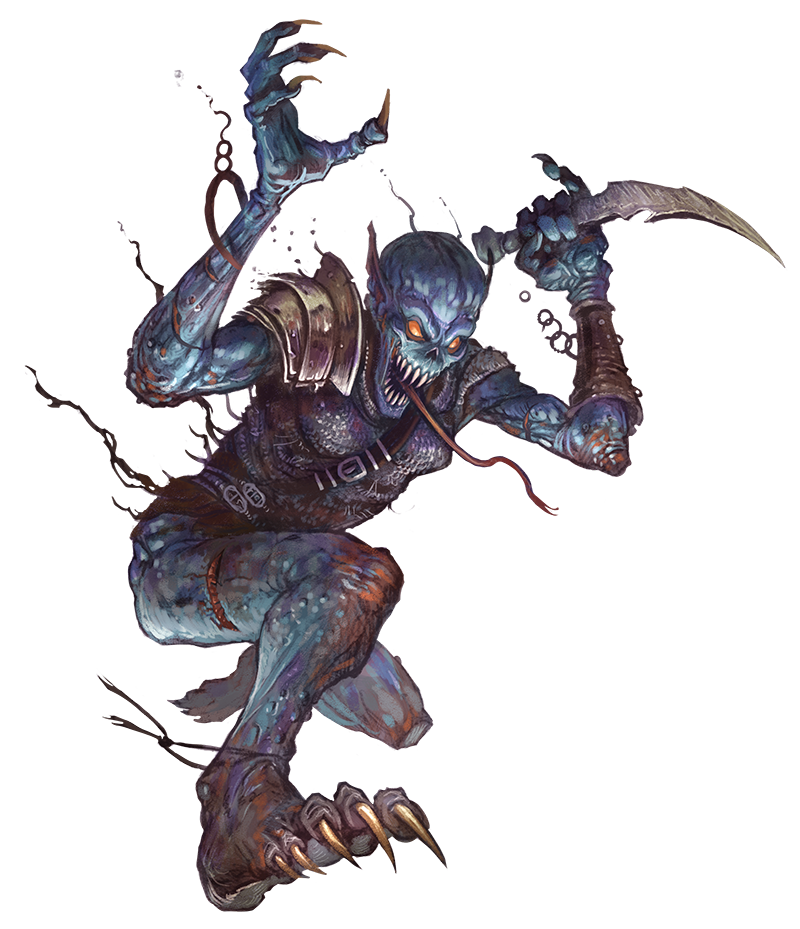 Starfinder was being built completely new from the ground up. They could afford to take risks and do things differently. With Pathfinder, they're doing a refresh on an existing game system with a decade of inertia and an existing fanbase with prior expectations – most of the risk-taking is already baked into the core rulebook, so there's something to be said for making the REST of the content familiar and reassuring. For making their Bestiary look like the six other Bestiaries they did for the original game. They don't need to reinvent the wheel; they already reinvented the CAR, and the wheel just needs to fit on it.
Here's what this book REALLY needed to be. A cross-section of what most people would consider the "essential" creatures, revamped so they'll work with the new system. Period. End of story. On that front, the Second Edition Bestiary delivers EXACTLY the book most players are going to want it to be – around 350 pages of what amount to Pathfinder's Greatest Hits, with a few deep cuts and some new material sprinkled in. And grousing aside, mostly the book I want it to be too. Because at the end of the day, what we really want is to be able to drop classic monsters into Second Edition games and have them play like they're supposed to play. If that means I have to take my dreams of 20 playable races and weird creature-eye goggles later… that's what it means.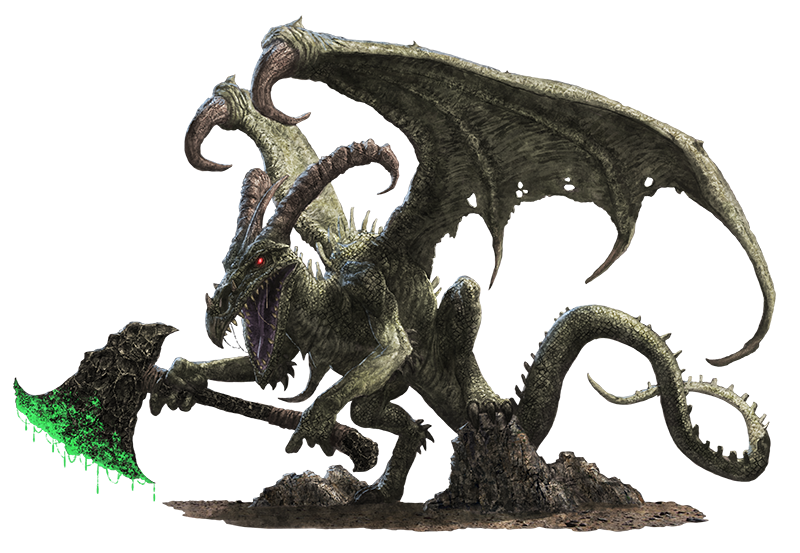 My first big concern was what creatures would make the cut for the first Bestiary since original Pathfinder had so much to choose from. It's odd that a 40-year-old book holds such influence over me, but personally, I've always come back to the AD&D Monster Manual as the gold standard – that weird mix of old-school mythology, Tolkien, and whatever late-night bong rips gave us the Mimic. That was the book that defined the hobby for me, so if those creatures (minus the TSR Product Identity, of course) aren't front and center on day one, the whole enterprise feels like it's on shaky footing. I was a little worried that Paizo might get a little weird out of the gates and we might end up with the Well-It's-Mostly-Blue-But-When-It-Rains-It's-More-Purple Dragon and Werepenguins. But I'm pleased to report an initial glance at the table of contents seems like they had a good finger on the pulse here. If they put this book in a quantum-tunnel and sent it back to Teenage Me, Teenage Me would approve of this book. (Though OK… Teenage Me would have also been disappointed at the relative paucity of scantily-clad ladies – I wasn't the most sophisticated teenager.)
But if you're looking for a book that passes the Traditionalist Test, this book delivers the goods. Chromatic dragons of all conventional hues. Orcs, goblins, gnolls and other cannon-fodder humanoids. A healthy supply of undead. (Or is that an unhealthy supply?) Giants! Hydras! Even the horribly impractical yet somehow-fantastic gelatinous cube is here. I don't necessarily want to go line-by-line, but it looks like they hit on most of the big names of fantasy gaming. If any of the weirder stuff made the cut, it's just a mild sprinkling.
(One caveat: if they had wanted to consign the Rust Monster to Bestiary #934, they wouldn't have heard a peep out of me.)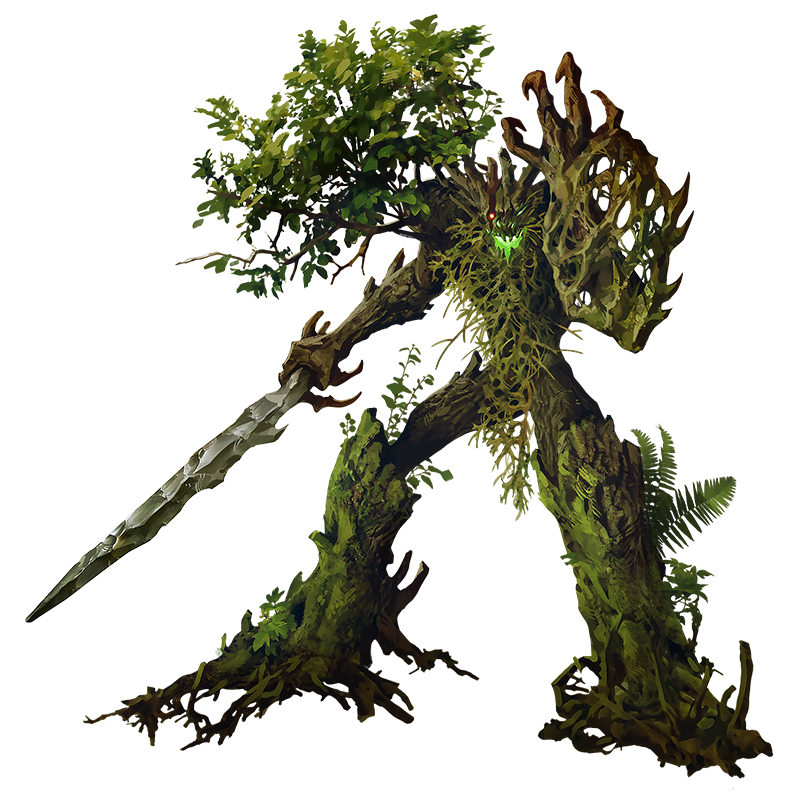 That's not to say there's NOTHING new in here. I kinda like the Nilith, which is basically a demonic tree sloth – except that it moves at normal speeds and has mind-affecting powers. Then there's the Quelaunt, which looks like someone decided your average Area 51 Gray Alien needed an extra arm and leg, claws, and lack of facial features to be even more creepy. Its power-set revolves around fear powers. And claws. I think my personal favorite at first pass is the Skulltaker, which is an undead that one would describe as a sentient tornado of bones. As a neat flavor thing, it also can draw on the memories and experiences of all the bones that comprise it, so it has perfect Lore knowledge. Not a were-penguin, but cool stuff.
(Note: I did searches on the online Bestiaries and didn't see any references to these three. If they're buried in an adventure path or sourcebook and I didn't see them… my bad.)
The artwork is top-notch, as it always is in Paizo books. In fact, I feel bad that I sometimes take it for granted. One of my low-key favorite things about the resurgence of fantasy-themed gaming as a hobby – when you add Pathfinder, D&D, Magic The Gathering – it's a wonderful time for fantasy art. We've come a long way from getting one Dragon Magazine cover a month. This book is no exception, though by necessity it's a more functional art style focusing on just images of the creatures rather than action scenes or panoramas. If there's not a picture of EVERY creature, it's certainly a large majority of them.
The creature information is organized in a nice, clean, familiar fashion. In general, a low-level or simple creature's stat block may be about the size of a long paragraph; a complicated high-level creature may take up the majority of a page. You can almost think of the first part as a creature's non-combat stats – perception and vision, languages, skills, bonuses to ability scores. This is usually followed by any passive abilities – auras, attack of opportunity, things like that. Next come the basic combat stats – hit points, armor class, any weaknesses or immunities. They're almost set off as a dividing line in the middle of the block. Then we're into the combat info. The creature's speed is listed, followed by all the creature's attacks and combat abilities – number of actions they require, damage dice and type, any other effects. My only minor logistical complaint is that some reactions are listed up top amongst the passive effects while others are listed amongst the combat moves. I'm not sure if there's a distinction I'm missing that makes it all make sense, or if it's just an inconsistency that snuck into the final product.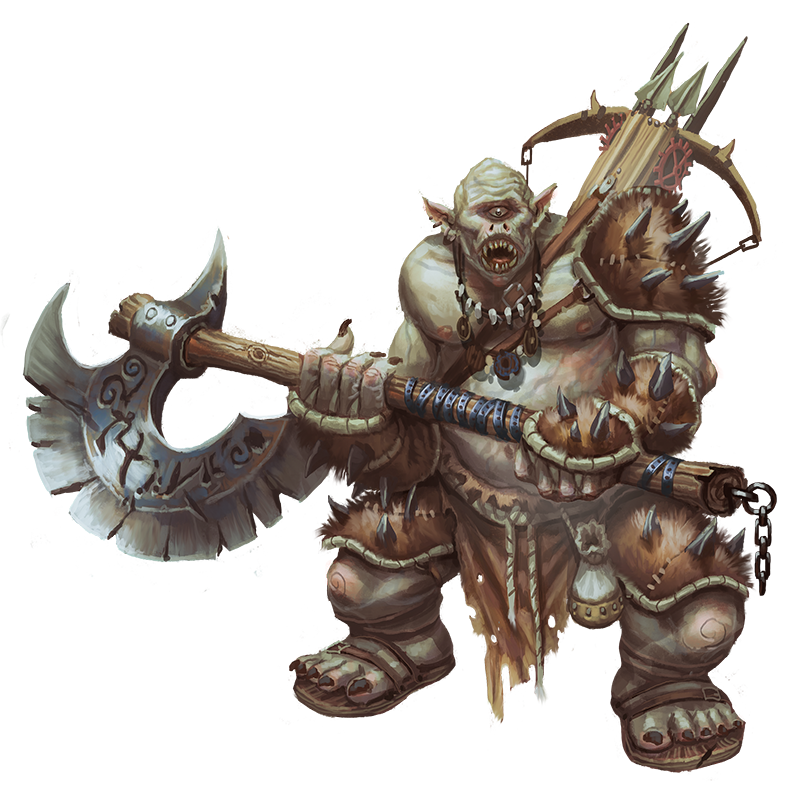 Some pages have sidebars with additional content, but the content of those sidebars is a mixed bag. Sometimes it's very rubber-meets-the-road stuff like a creature's spell list or how to manage a particular power as GM. Other times – particularly with the humanoid races – I'll give it credit for approaching the world-building that I liked in the Alien Archive. There are times where it's precariously close to filler text – there was some blurb that mentioned that a particular creature (one of the giants, I think) might have exotic treasure. I SHOULD HOPE SO.
One of my ongoing concerns about Pathfinder Second Edition has been attacks of opportunity – I'm worried that we won't have 'em and the critters will. For my own personal curiosity, I wanted to see how many creatures get attacks of opportunity, and… it's actually not that many, and they're mostly high-level creatures. I didn't do anything scientific; just a quick scan. Giants get them. Dragons get them though they tend to only get them for their bite. A few lower-level creatures get them, but it's far fewer than I expected. So at least at low levels, one should be able to operate without a lot of fear of attack of opportunity.
On the other hand, I have noticed that the powerful high-end creatures seem to have ways to push the edges of the three-action limit. The first isn't really a way "around" – they just tend to have a lot of passive auras and reaction abilities, which don't technically violate the three-action rule; it's just a pain in the ass. At the more dodgy end of the spectrum, I've seen a few creatures that have abilities that amount to "hey, these three things count as a single action; sucks to be you". But again, this is the stuff in the deep end of the pool that's really SUPPOSED to push a party to its limits, so maybe it's OK.
In conclusion, Pathfinder Second Edition is a bit of a grand experiment, but if you're going to take that leap, the Bestiary is pretty much an essential book to have. While I realize everyone's going to have their pet favorite from Bestiary 4 that didn't make the cut, Paizo packed most of the Fantasy RPG All-Stars into one book to make this easy on us. So let's go roll some characters and kick their asses, shall we?